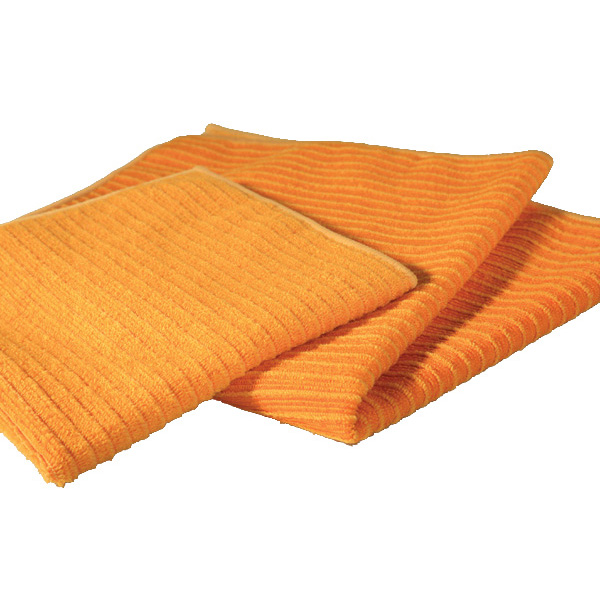 Microfiber Floor Cloth 9906
Our new warp-knitted floor cloth is a unique high-tech product with two sides.
The specially woven cloth structure on the ribbed side removes even stubborn dirt.
The smooth side absorbs dirt and water without leaving any residue.
It cleans all types of floor coverings deep down to the pores without any chemicals.
More information please contact us by sales@squeegeemop.com