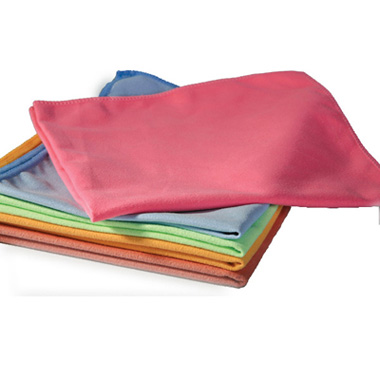 Microfiber Polishing Cloth Glass cloth 9904
· Closed loop construction
· Great Glass Towel | No lint, no streaks!
· Soft Touch NO Scratches!
When you needs soft cleaning, please choose this.
Some of us usually name this cloth as glass cloths, as it performs perfect when cleaning glasses. .The specially closed loop construction is designed for wiping away polish and wax residue most used for cameras, computer, TV screen ,glass ,mirrors, and especially some surface needs carefully cleaning Work leaves behind no lint or streaking,Its soft touch makes it safe for use on the most delicate clear coat surfaces. Can be washable and reuse again.
More information please contact us by sales@squeegeemop.com