PRODUCT CATEGORY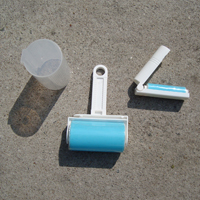 carpet lint rollers 8103
Remove hair and litter from clothing, furniture, car interiors and more.
Little rubber fingers dig deep down into carpets to pick up debris, making these reusable rollers great for cleaning up ground-in messes.
And coming with two sizes—medium and travel—you'll have one for any size surface and even for when you're on the go.

More information please contact us by sales@squeegeemop.com

Copyright © All rights reserved by Ningbo Max Value Industrial Ltd 2014